Friends of "Katie" Barbeque Cook-Off Fundraiser& Auction
Received Van on August 26, 2003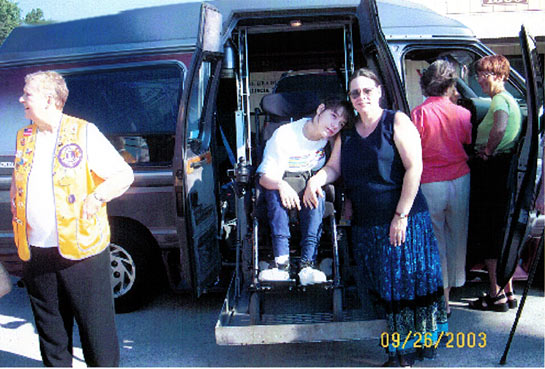 Everyone's admiring the fully loaded handicapped accessible van that was donated by Mr. & Mrs. Brent Smith. In the center of the photo is Katie Hunn with her mother, Janet Gibbons surrounded by some special people.
Left to right: Terry Harris, Katie Hunn, Janet Gibbons, Debbie Smith, Cathy Gentry.



Next Photo



Back to Top of Page